International Students
For students who live outside United States (U.S.) and wish to earn a degree from a college that is situated in one of the most dynamic and culturally diverse cities in the world, CBT College is the perfect fit for you.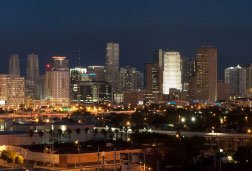 CBT College is a nationally accredited and an internationally renowned College in the U.S. with five campuses throughout the Greater Miami area, the most populous city in Florida. Each of the College's campuses are only minutes away from Miami's famous sparkling white sandy beaches.
Furthermore, CBT College offers international students with a top-notch education as well as an opportunity to gain experience in careers that are in high demand across the globe.
For more information click here in our Academic and Admissions