History of CBT College Mascot
OUR MASCOT'S TRANSFORMATION FROM THE PAST, PRESENT, AND INTO THE FUTURE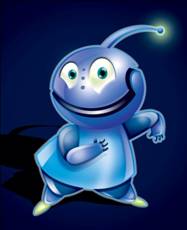 In December of 2010, C-Beety was born during a Mascot Design Challenge that was hosted by CBT College. The winner and creator, Jaime Ramirez designed the mascot to be funny, "kiut" and an intelligent character that was extremely determined. C-Beety came to CBT College with a huge hard drive that was ready to be filled with knowledge.
In the summer of 2011, and in an effort to capture the true mission of CBT College, C-Beety was transformed into a concept that represents technology and an attitude of resilience. The mascot's new name was therefore changed to C-BOT.
Today, C-BOT embodies our expertise in technology and the academic direction of CBT College. He has also been working out, showing off more muscle and less fat. His hard drive is now full of knowledge but he continues to get his upgrades, in order to remain cutting edge in a competitive marketplace.
You can find C-BOT on Facebook, as well as CBT College decals, CBT College Pennants, and CBT College apparel. Soon, he will be found just about anywhere CBT College is named, including on the CBT College website, blog, and in addition, to all student materials like student identifications cards and school supplies. There will even be life-size posters available, and C-BOT will often make appearances at CBT College events, like at the famous LANBASH events. Very soon, C-BOT dolls will be found at the bookstores at each of CBT College campuses.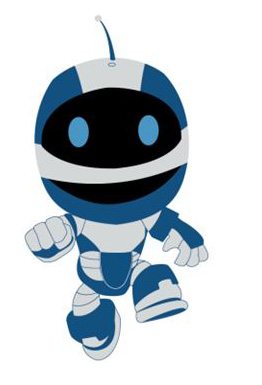 "Since C-Beety was created to be our official Mascot, we gave him a serious education and constantly challenged him in order to excel in a competitive marketplace and give the appropriate guidance to all the students that attend CBT College, so that they can also succeed in careers that are in high demand, in both business and technological industries" said Fernando Larez, Director of Marketing for CBT College. "It has been a lot of hard work, but we have molded a smart, strong, and truly dynamic mascot that is modern and certainly ready to lead the way."
Welcome to CBT College: Home of the C-BOTS.