Career Online High School
By enrolling in CBT College's Career Online High School program (provided by ed2go), Students will be able to earn an 18-credit AdvancED/SACS accredited high school diploma. Students can transfer in as many as 14 credits from other accredited institutions and each student will be assessed on their individual course graduation gaps to be eligible for high school graduation. Students will only need to take the courses that they are missing. They can begin their coursework right away and must complete the curriculum within 18 months. However, many students can complete the program in 3 to 4 months, depending on how many courses they need.
Students must successfully complete a total of 18 units (either through COHS or a combination of transferred credits and COHS credits earned) in the following areas to receive a COHS AdvancED/SACS accredited high school diploma: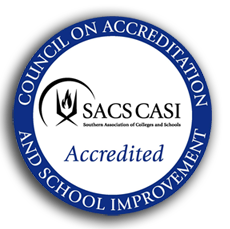 English (4 credits)

Science (3 credits)

Social Studies (4 credits)
Career Courses (4 credits)
Math (3 credits)
ed2go's Career Online High School offered at CBT College is a division of Smart Horizons Career Online Education, which has been granted District Accreditation from the AdvancED/Southern Association of Colleges and Schools (SACS) Accreditation Commission as the world's first online school District.
Key Features of ed2go's Career Online High School Include:
Collaborative learning environment
Integrated live audio/video virtual classrooms Communication and collaboration tools
Libraries
Threaded discussions
Calendar
Portal news
Academic Support
Student will have access to all CBT College's on-campus resources needed to complete their course work and earn their High School diploma.
Call today 1-888-281-4330 to schedule your appointment and receive scheduling, pricing, and application information.
Find a Program or Campus Near You