Welcome To CBT College
Our #1 priority is our students and the quality of education.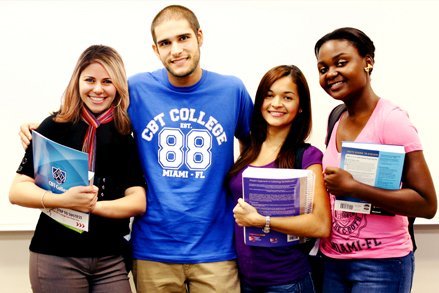 CBT College has a vast variety of degrees that cater to any individual's interest or schedule. Choose to complete your degree from our School of Business, School of Technology, School of Allied Health, School of Modern Arts or the School of Languages. Our applied teaching approach and hands on training, prepare students to become dominant figures in the global marketplace. CBT College offers our students:
15:1 student to teacher ratio.
5 locations in the heart of Miami.
Financial Aid (For those who qualify).
Career Services support during and after graduation.